experience
Experience
Kacchu armor, best known as a Samurai's protective equipment, is one of the most recognized ancient artifacts and historical treasures in Japan. Comparing to other kinds of protective equipments from all around the world, Kacchu is most unique for its vivid design and colorful appearance.
Samurai Armor Photo Studio will provide you with the exceptional Kacchu experience, including putting on the Kacchu armor of your choice by a professional Kacchu dresser, making yourself to be a Samurai, and taking photos in our specially prepared studio. After the photo shooting, an SD card with all the photos taken will be provided to the customer.
Choose your favourite Kacchu
We provide 7 suits of Kacchu & helmet for you to choose your favourite one.
Putting on the Kacchu suit by a professional Kacchu dresser (takes around 15 mins)
Two photo shooting scenarios in studio to choose from.
Photo shooting with your favourite scenario (takes around 30 mins)
Taking off the Kacchu suit (takes around 15 mins)
Total time is around 60 mins.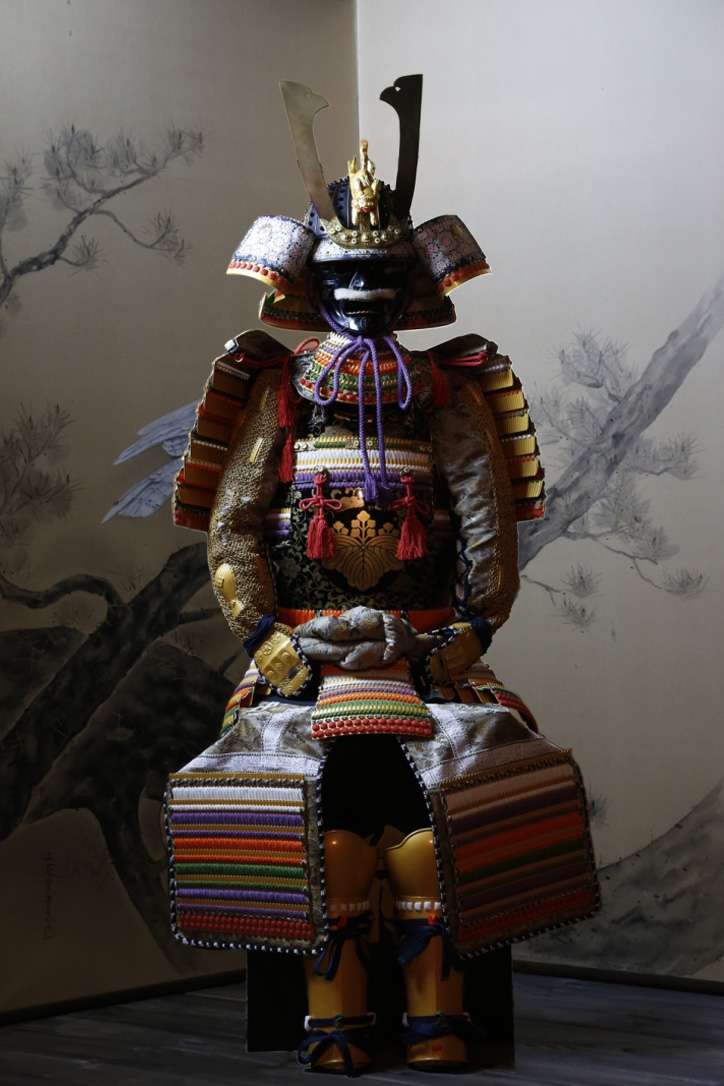 Toyotomi Hideyoshi Oyoroi(large armor)